I found this recipe on Pinterest and thought it would be brilliant to share. I was actually umm-ing and aah-ing about when to post this as it's still the beginning of October but then again if you wanted a recipe for a party or just for general Halloween treats it'd be best to post it early.
As a disclaimer; the image and recipe were found on Pinterest and retraced back to Cincy Shopper. I will be making these myself nearer to Halloween and will update with how I did on Instagram & Twitter.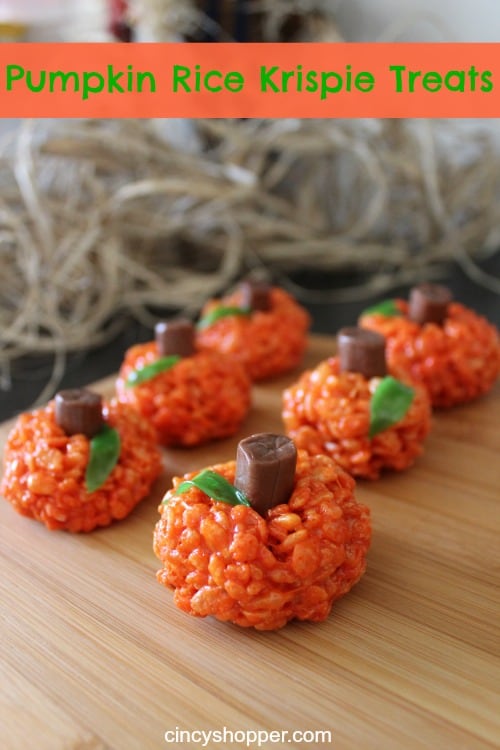 Ingredients
6 Cups of Rice Krispies

10oz of White Marshmallows

3tbs Butter

Orange Food Colouring (or Red & Yellow Mixed)

12 Chocolates (Ones That Are Stalk Shaped)

Green Icing
-Melt the butter in a saucepan over a low heat before adding the marshmallows making sure you stir constantly.
-Remove the pan from the heat and add a few drops of either the orange food colouring or the mix of red and yellow.
-Mix in the Rice Krispies.
-When they are all covered start taking palm sized amounts and roll the into small pumpkin shaped balls.
-Take your chocolate and stick it on the top using the Green Icing and if your feeling very artistic, pipe on some leaves at the bottom of the stalk and you are done!
I hope you like this post, kudos to Cindy Shopper ^.^